Hunting Equipment 101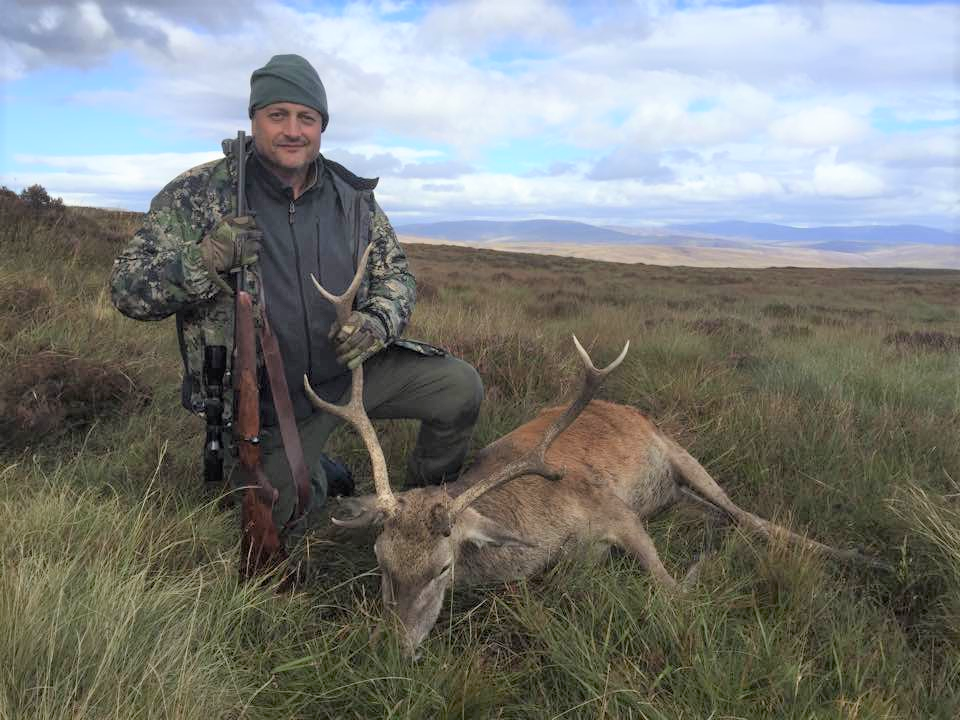 Author and his red stag harvest from the frigid Scottish Highlands. Beretta Gore-Tex Optifade Paclite Jacket gave tremendous protection from the bitter wind and sleet.
Hunting: it is as primal, as it is rewarding and life sustaining. Hunting connects us with the Earth and reinforces the links between us and the natural world. Hunting is not just about harvesting meat; it is also about refreshing the all-important bond between ourselves and nature.
As I sit here reading my article plan and listing those bits of kit that are mandatory in my hunting pack, I quickly forget the crazy year that 2020 has been. COVID-19 has changed our lives, maybe forever. One thing is for certain though, people require interaction with each other as much as they need to interact with nature, and this has been amplified to us throughout 2020. Nevertheless, for now I'm going to indulge myself and recall fond hunting memories, all of them involving good friends who enjoy the freedom and camaraderie that hunting brings us. Let's not forget though, as primal a pursuit as hunting is, we are modern beings who evolved with technology, and some technology certainly has its place in hunting.
The same can be said for the game we pursue; evolution has adapted us to living with fundamental needs such as clothing, shelter, access to food and much more. What follows is the equipment checklist that I use, it is based on my hunting experiences here in Australia and overseas. What works for me may not be perfect for you but at least I hope it gets you thinking about the necessary items you need to take hunting to ensure your enjoyment and safety.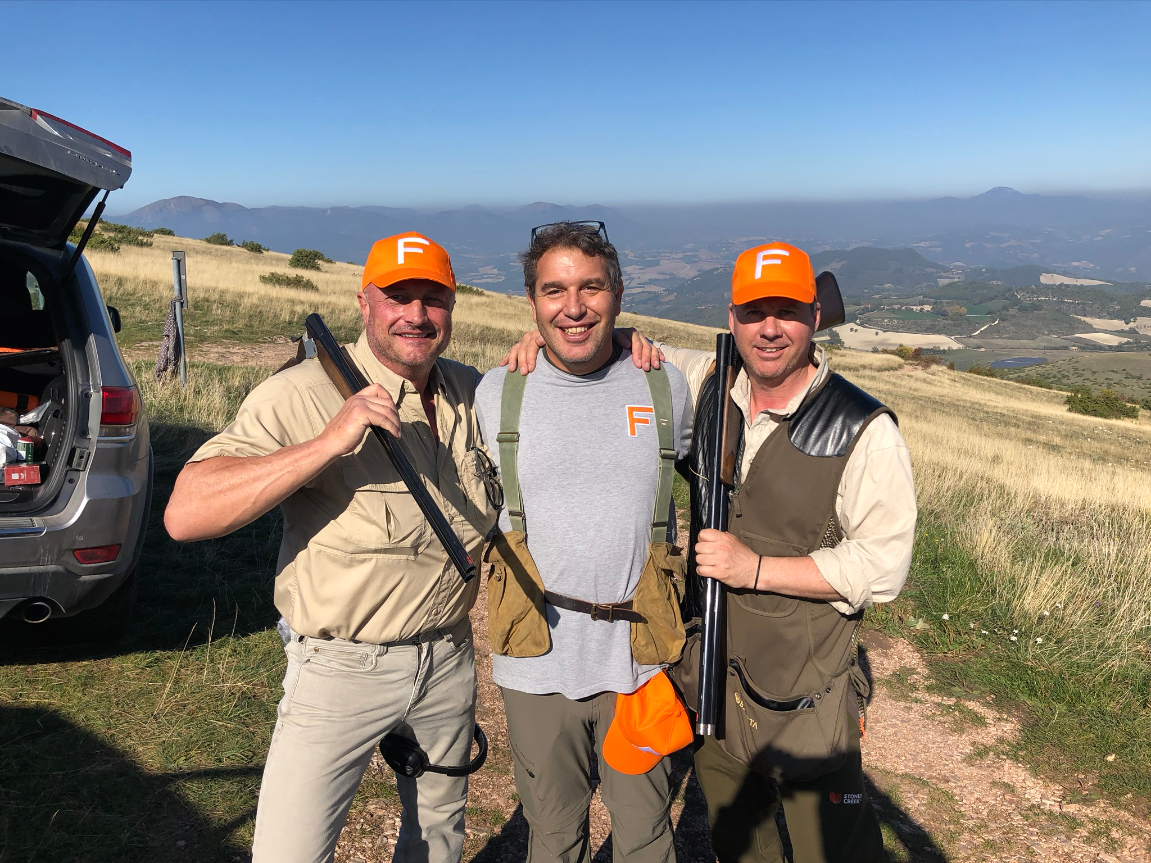 Harvesting wild pheasant for the table on a warm, sunny day in the hills around Fiastra, Italy. Big pouches or a vest with large shell pockets and a rear of vest net for holding the harvest.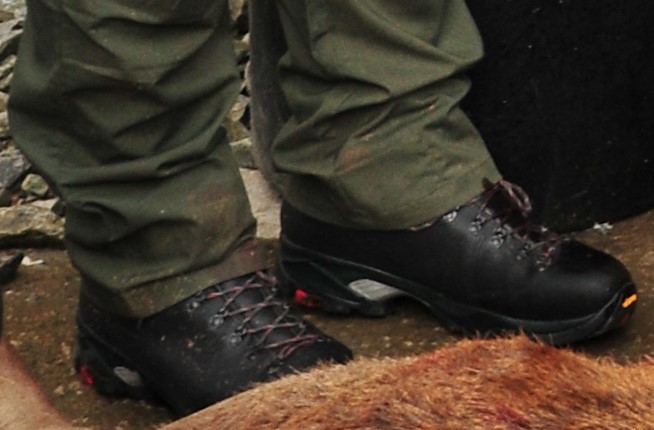 My Italian made Zamberlan Vioz GT boots have proven themselves many times in steep and rocky alpine country on three continents. The boots required no break-in period when new and have never let me down in terms of comfort, waterproofing and support. Not an all-around boot, but I swear by them in alpine terrain.
My personal checklist
There are several items that accompany me in my daypack on all hunts regardless of location, season, or quarry. But before we hoist on our daypack, let's talk about what to wear on our feet. Footwear can be as varied as the terrain and climate you are hunting in. For example, on the western plains of QLD, I generally wear a pair of lightweight Merrill MQC boots. THE MQC boot has an 8" upper, breathes well in hot weather, is lightweight and sneaky-. However, this boot is far from what is required in steep and rocky alpine conditions.
My long-time favourite boots for steep, rocky, wet, and frigid alpine conditions are my Vioz GT's by Italian manufacturer Zamberlan. The boots feature rugged and durable full-grain leather uppers for tough abrasion resistance and a Gore-Tex lining to keep your feet dry in wet and snowy conditions. The midsole is made of polyurethane, so the boots offer a great comfort when you are wearing a pack or a heavy load of meat out of the mountains. The midsole is made with rear stabilisers which contribute to improved stability and support.
The excellent Vibram 3D soles provide great support on rocky terrain. These soles feature widely spaced and thick lugs which offer excellent traction, downhill braking, and easy removal of dirt. Even though the boots are relatively stiff, forward-flex is not limited due to the Zamberlan Flex System. The Zamberlan Vioz GT boots are a great option for those who need a pair of high quality, highly durable boots for long and challenging alpine hunts. Mine are the most comfortable hard-duty, alpine boot I have owned so far.
Gaiters are a must with boots at high altitude so don't neglect to invest in good quality gaiters that are quiet, breathable, and waterproof with a Gore-Tex membrane. Choose your gaiters carefully because some of the high-end alpine gaiters are brightly coloured and not intended for stalking quietly.
For sub-tropical and tropical hunting in flat to undulating hill country, I really like my lightweight Merrill MQC boots. The high upper keeps dirt and debris out of the boots without the need for noisy and hot gaiters and provides a little extra protection against snake bite.

Not the right choice for the mountains but an excellent hot weather boot for quiet stalking.

The Zamberlan Vioz GT boots are a very comfortable alpine boot for hunting in rocky, alpine country anywhere on earth. Although the boots are made with a leather upper, their Gore-Tex membrane ensures your feet remain dry.

These are my favourite pair of alpine hunting boots. Look for a quality pair of gaiters to with these for extra comfort and protection.

Beretta Gore-Tex Optifade Paclite Jacket.

This is my mandatory, wet weather outerwear. The jacket has insignificant weight and bulk. Breathability of the rugged Gore-Tex membrane applies in freezing northern hemisphere alpine conditions as well as when caught out in raging January Monsoon rain on the western plains of QLD.

The Paclite has a foldup hood, Velcro and elastic adjustable cuffs, taped seams and more. This jacket has made fierce conditions bearable for me all over the world over the past four years, including the Scottish Highlands hunting red stag, Dark Alpine forests in Italy hunting wild boar and roe buck, and roughest of all the sparse and endless plains Western QLD chasing big boars and wild scrub cattle. When the Pandemic is sorted, its coming to Montana with me for my next Elk hunt.

GPS plus spare batteries, map, and compass. A GPS is mandatory when hunting in State Forests in some states and territories. Don't skimp on your GPS, they can be a lifesaver. At the time of writing, I'm using a Garmin Montana 700i.

Try as I might, and I do, I try not to rely 100% on my GPS; I still carry a compass and paper topographic maps in a lightweight, flexible marine map cover. To know more about available topographic maps for Australian states & territories, click here.

Sheath knife and small steel or sharpening tool. A beautiful and great all-around bush knife such as the Winkler Belt Knife combined with either a quality, short steel or the Outdoor Edge Carbide Sharpener will ensure a ready edge for field dressing of game, impromptu shelter preparation and many jobs around the camp.

A blunt edge loses effectiveness quickly and a dull edge can be more unsafe than a sharp edge because its more likely to slip on greasy skins than to cut. A handy sharpener is worth every gram.

Electronic Hearing Protection. My preference is the SportEAR Ghost Stryke. These tiny electronic plugs amplify distant game sounds and at the same time protect my hearing from muzzle blast. They weigh only a few grams and run for a week on tiny hearing aid batteries.
Mobile phone. I carry mine mainly turned off except when taking pics of the bush and harvested game. The phone's GPS and location service helps me keep tabs on where I was. Sometimes, your mobile phone might have signal when you are out hunting. I like to get away from phones and email but if you do have signal and can't resist Facebook, Instagram and email …
Spare ammunition carried in a way that doesn't allow it to "rattle". When out hunting, you cannot go wrong with SAKO ammunition

High carbohydrate snacks, protein bars and fruit. Well, that's what I carry, and they keep me going. Whatever works for you. Just remember, if your food and snacks are pre-packaged, make sure you take the packaging out of the bush with you, don't leave it there.

Binoculars with built-in laser rangefinder. The Steiner porro-prism Laser Ranger Finder (LRF) series binoculars in either 8x30 or 10x30 are an invaluable aid to glassing for game. These precision binoculars include an onboard laser ranging ability to remove the guesswork involved in range estimation on long shots. An advantage with porro-prism binoculars compared to roof-prism designs is that once you set the focus, you are good to go. No more continually refocussing as on roof-prism designs.
Small LED flashlight. From reading a map and compass to reading sign on the forest floor before first light, a quality, hand-held LED flashlight like the Nextorch PA5 (and spare battery) is more than worth its small weight and bulk in your pack.
LED headlamp. In addition to a small hand-held flashlight I also carry in my pack the awesome Nextorch Eco Star LED headlamp. This unit has a head-strap to provide hands free use, weighs almost nothing, runs on 2 AAA batteries (Alkaline, Lithium or rechargeable) and features both red and white LED's.

A few metres of parachute cord. An invaluable 1000 and 1 uses from manoeuvring the harvest on the ground, to making skinning easier, running repairs on packs, setting snares, repairing bootlaces and more.

Clean Nitrile Gloves. I carry a few pairs in my pack and leave a few pairs more in my full butchering kit back in camp. They weigh almost nothing but ensure clean hands when gutting, skinning, and cutting meat to be carried back to camp.

Safety Orange hat or vest. Each state and territory have different regulations regarding the wearing of safety or hunter orange. For example, in NSW state forests, the blaze orange item can be a hat, beanie, shirt, jumper, jacket, vest or neck warmer. However, being visible to other hunters is just plain old common sense. You don't want to be mistaken for game; the consequences can be devastating.
Hand held UHF CB Radio. I prefer to hunt on my own but from a base camp that includes other hunters. The mates I hunt with also carry a quality UHF CB.
Other items kept either in camp or the hunting vehicle.
Butchering kit. I use a lightweight but serviceable kit from Outdoor Edge. They call the kit Butcher Lite. It has everything I need to bleed, gut, quarter and skin deer, pigs and goats.

Make sure you wash your butchering kit before storing it away for your next hunt. Butchering hygiene is paramount.

Block & Tackle. Very useful for hoisting a heavy beast for concerted butchering.

Large coolers with plenty of ice or portable refrigeration.

Salt for treating skins and capes.

Cotton meat bags for hanging the kill and keeping flies and other insects off the flesh. If you hang meat in camp, beware of creating a ready attraction for feral dogs, cats, dingoes, foxes and goannas.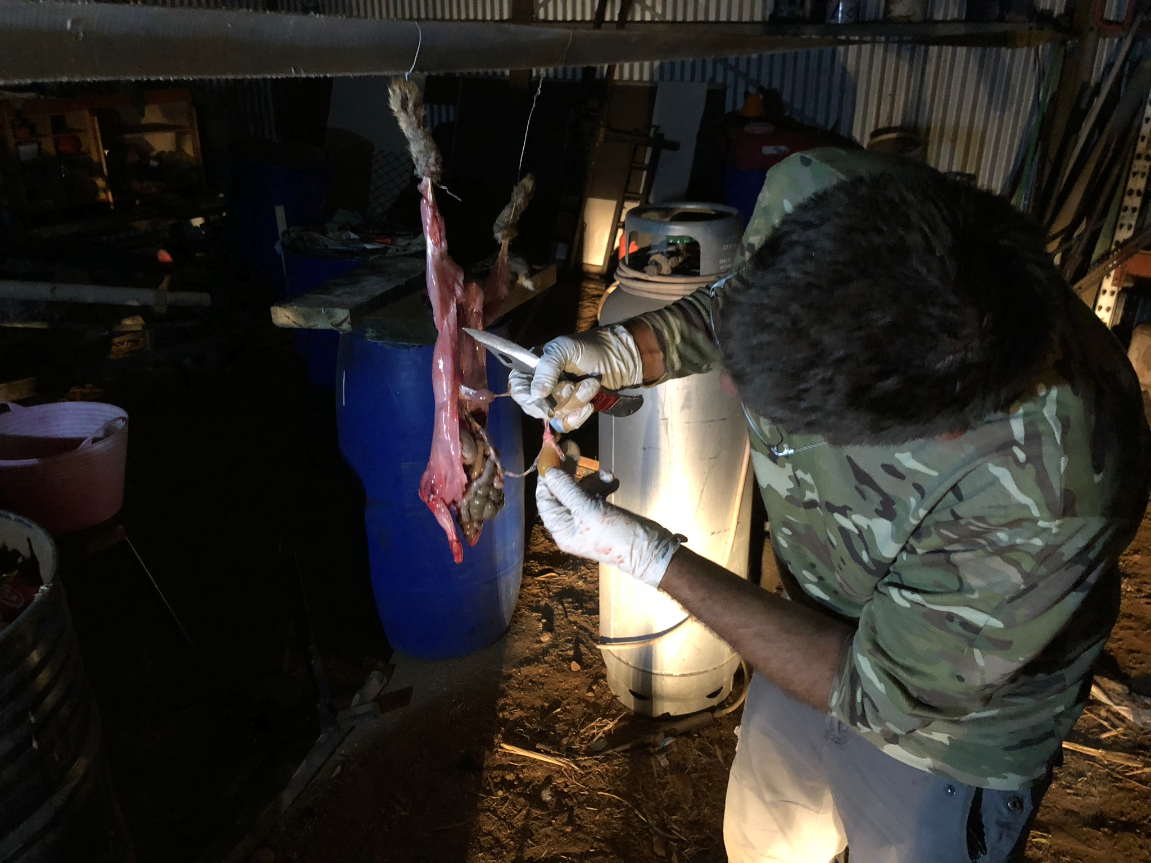 From bunnies to bears, the fundamentals of hygienic butchering are the same.
Conclusion
My list is by no means the ultimate and most correct. We are all different and your needs may be different to mine. Your hunting style, location and climate may dictate very different needs. However, the fact is that certain items are not luxuries, your hunting success may depend on them.